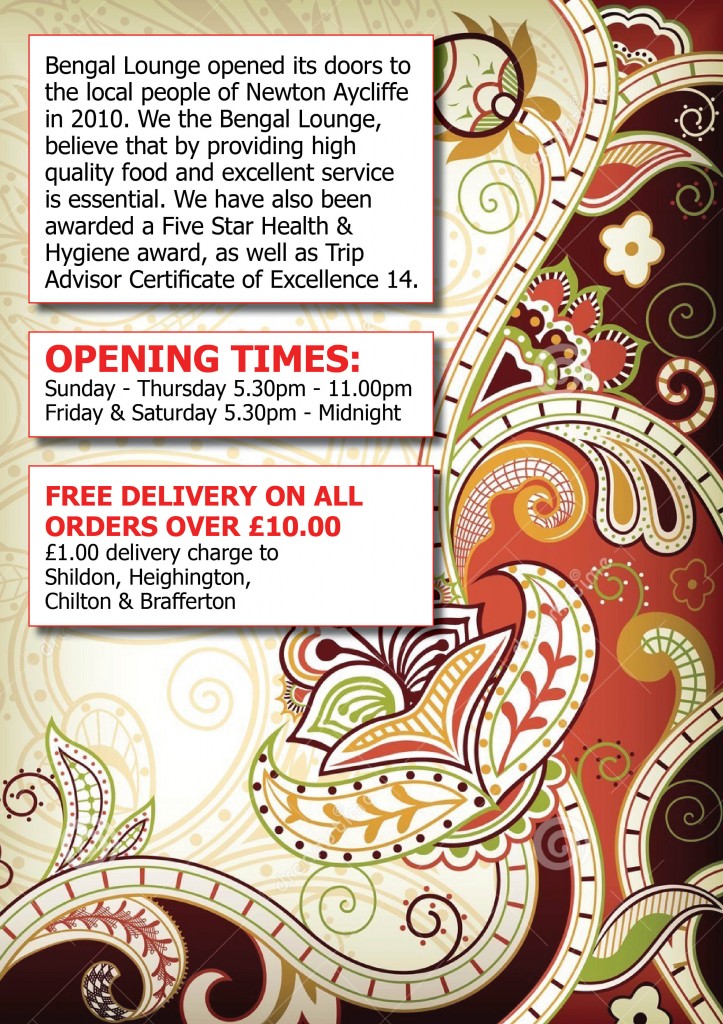 Bengal Lounge restaurant in Newton Aycliffe, County Durham has won top prize at the national Curry Life Awards. Bengal Lounge won 'best customer choice' category at the annual industry awards held in central London's Hilton Hotel on Park Lane. More than 800 people attended the gala evening hosted by TV presenters Cathy Newman and Adam Shaw.
Mohammed Ali Bahar had a clear idea of what he wanted to achieve and have spent the past few years attracting a new family friendly clientele.
This restaurant in Woodham Village of Newton Aycliffe, a lovely part of County Durham and Mohammed in favour of giving diners a more leisurely experience with food and service.
"We're a small restaurant so like to focus on quality rather than quantity. We don't want customers to feel they are rushed. They work hard and should be able to relax and take as long as they want to dine."
Andrew Kenny, UK managing director of Just Eat, said: "The Curry Life Awards is an incredibly important event, recognising and celebrating the hard-working restaurants all across the country dedicated to serving fantastic food to their customers each and every day. We're thrilled to support Curry Life and the excellent work the whole team does to promote the interests of this vibrant industry, which contributes so much to Britain's culinary culture.
"A massive congratulation to all of the nominees and winners on your achievements – you truly are the best of the best."
Lord Karan Bilimoria, founder of Cobra Beer and vice president of the Confederation of British Industry, added: "I congratulate all the nominees and winners of the curry life awards 2019.
"They are an inspiration to us all and, in particular, to the young members of the curry industry family, who I am sure will be inspired by these awards and will aspire to achieve themselves in the future."
Syed Belal Ahmed, who is the Editor of Curry Life Magazine, which organises the Curry Life Awards, added: "We have been championing the British curry cuisine for many years and despite being hit hard by several recessions, it has managed to survive and flourish.
"There are pressing issues that need to be resolved, such as relaxing overseas work permits and a sensible discussion about spiralling business rates, but the awards ceremony was about recognition and celebration of much loved British curry."
The Curry Life Awards was held in partnership with Just Eat and were also supported by Cobra Beer, Unisoft Solutions, Greater than Gin, Print Today and Travel Links Worldwide.